2023
Win co-produced Octopus' 1974 album "The Lost Tapes" for Sireena Records with Tom Redecker. 
It will be released on July 21, 2023 as vinyl and CD.
2022
Sireena Records and Shack Media Promotion decide to remaster the live recordings of The RADIO's concerts at the Haldern Pop Festival 1985 + 1986 and to release 14 tracks including the 3 studio recordings with Hellmut Hattler (bass) + Fritz Randow (drums) on CD. "The RADIO live in Haldern 1985 + 1986" will be released on October 14th, 2022. More Infos at:
2019
Jennifer's debut solo album Slow Down, produced and recorded by Win, will be released on October 25, 2019. "Jennifer Kowa's "Slow Down" delivers a smooth vocal with fast jazz influences"-News-HiFi-World-UK". Mastered by Christian Wright at Abbey Road Studios/London. 
More information and more reviews can be found on Jennifer's homepage.
2007-2018
In 2007 Win and Jennifer produced the album "Gemini" and in 2008 the album "Scoring Tools" and received the 2008 US GrIndie Award from Radioindy.
"RadioIndy is pleased to present WIN and JENNIFER KOWA (Electronic Artists from Germany/UK) with a GrIndie Award for their CD "Scoring Tools".
Win Kowa is an Award-winning composer and an internationally recognized artist of electronic, ambient and world music."Scoring Tools" is one electronica album that will take listeners to higher planes. Creative, emotional, non-uniform, and engaging are just a few words that can be used to describe this CD." Mozambique" and "Kuroshio" uses the compelling sounds of native flutes and drums, allowing listeners to enter the blissful escape of another cultural world. Moreover, Jennifer Kowa's tactful placement of vocal melodies add vitality to these soundscapes. The epic "Road in Abkhazia" creates a suspenseful atmosphere, aided by the presence of tribal vocals. Each song on "Scoring Tools" exudes its own attractive personality, employs creative electronic sounds, and is topped off with professional production."
(Xavier and the RadioIndy Team)
2018 - 2020 RougeRecords releases all CDs as remasters.
1991-2012
In 1991 Win received a record deal as an electronic artist from IC-Digit.
Between 1992 and 2000 he produced 6 CDs for IC-Digit, which were distributed in Europe and the USA. In addition, Win 1995 is invited to take part in numerous compilations such as Cafe del Mar, Cafe del Sol and special editions with artists such as Dido, Vangelis, Kitaro, Mike Oldfield and Andy Summers. The worldwide success of these CDs, especially in the USA, opened the doors of advertising agencies and film productions to Win in the following years. 
From 1996 he increasingly produced music for TV commercials and international campaigns together with Jennifer. For this work they received awards such as: several Gold Comprix in London, the Golden Award of Montreux and finalist of the Golden Globe in New York.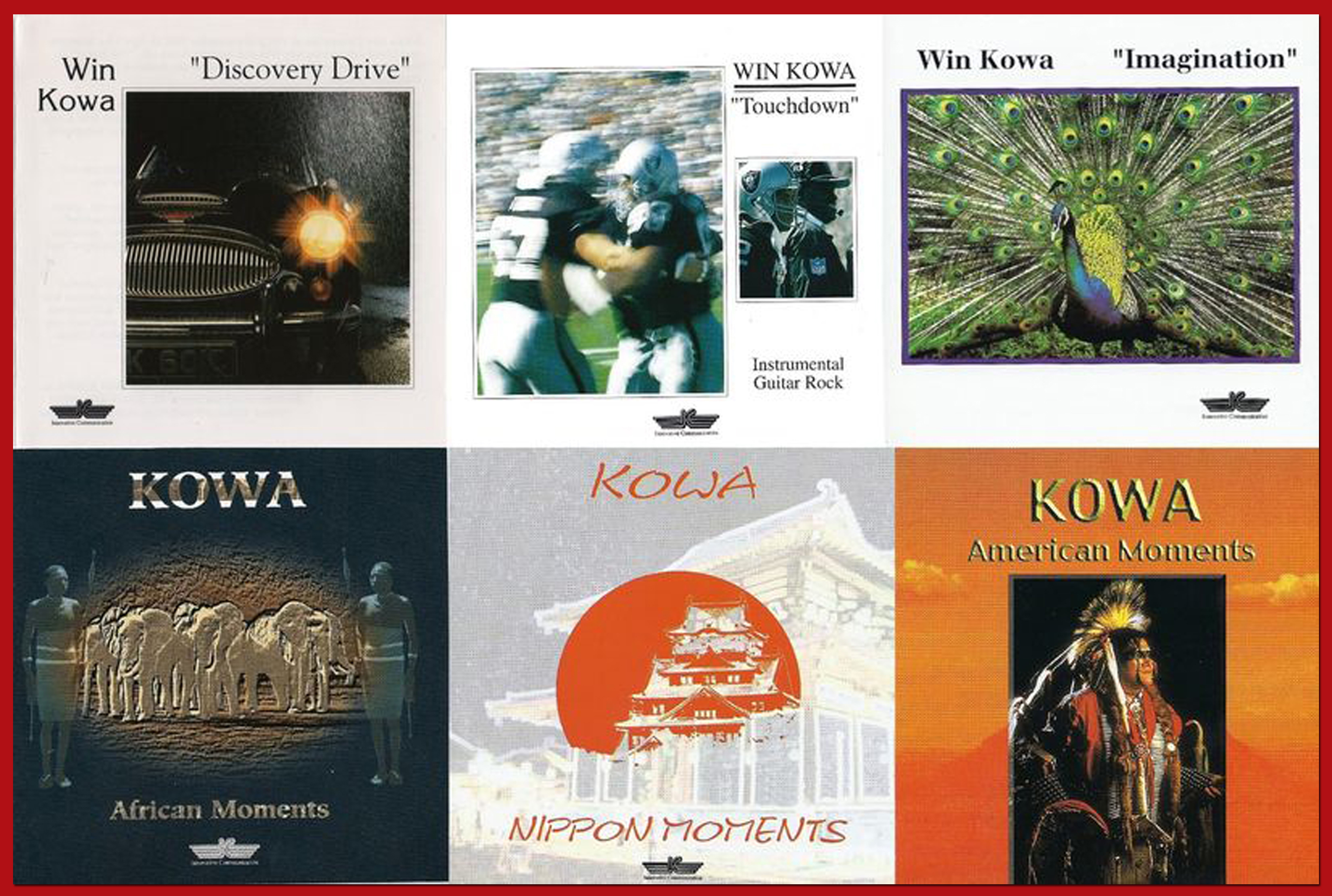 1987-1989
Win and Jennifer build their first recording studio in 1987 and produce the first music for film and television in their own studio. The work in the studio takes up more and more time, so that from 1989 there are no longer live concerts with The RADIO. 
An official surname change changes Win's surname to KOWA in 1989.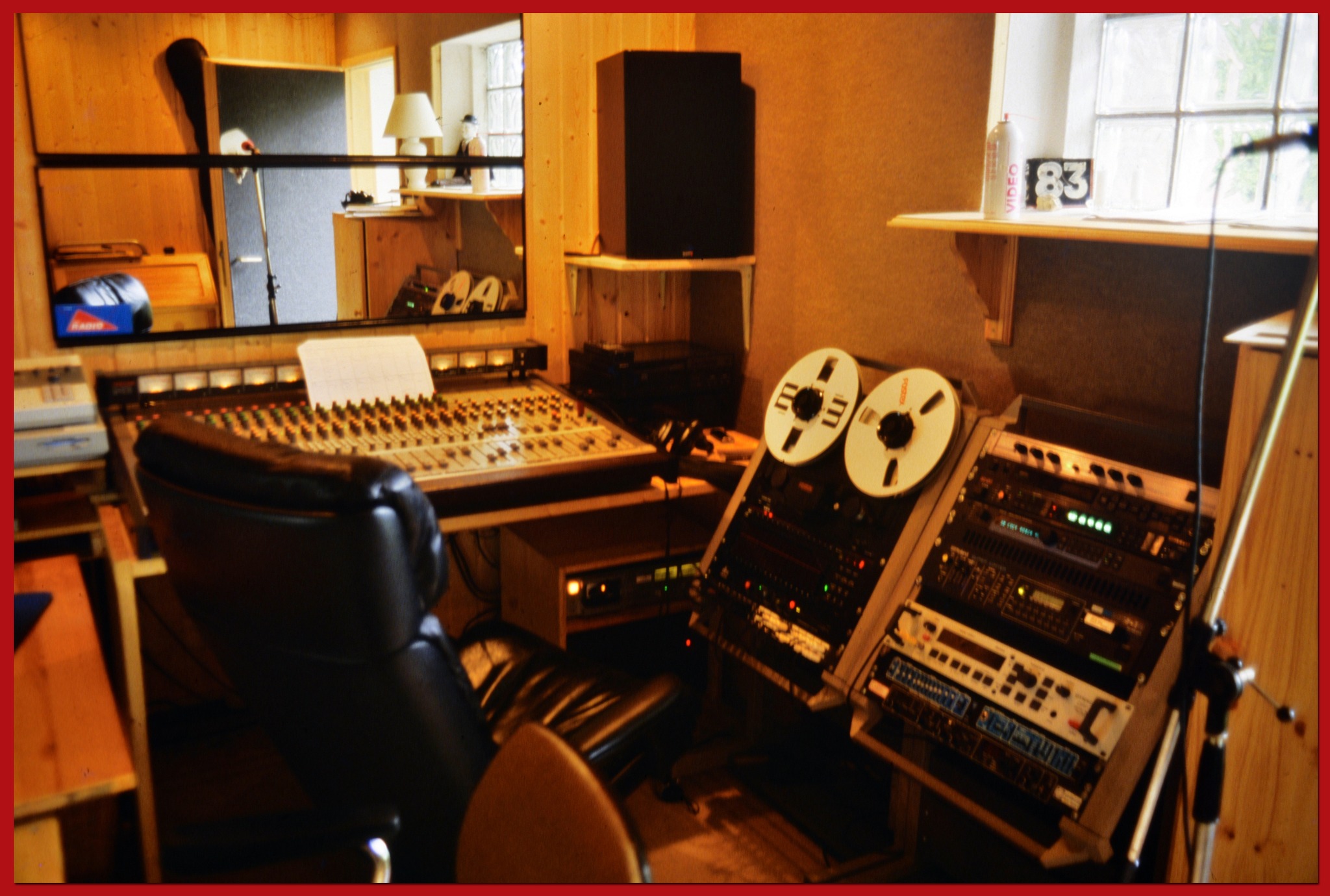 1981-1989
In 1981, Win founded The RADIO with Jennifer. 
Since they only want to play as a trio from 1982, they asked Jennifer if she could play the bass. After only 1 month!!! Jennifer learned The RADIO's program on bass. So they can play their first appearance as a Trio at the open-air festival in Eich am Rhein as a headliner. This performance is an emotional highlight and a sensational success. 2 months later the concert in the old fire station in Mannheim is sold out.
After Jennifer founded her own label RougeRecords, they produced the EP "THE RADIO-active" in December 1982 in 6 days. 
In the next few years they will be touring through Germany, Luxembourg and Switzerland, delighting audiences and the press with over 400 performances. In addition to many big festivals with Joe Cocker, Eric Burdon, Mother's Finest etc., a highlight is an appearance at the 2nd Haldern Pop Festival in 1985, which led to THE RADIO becoming the headliner at the 3rd Haldern Pop Festival in 1986. 
They play the Roland GR-700 guitar synths live on stage after Ikutaro Kakehashi, President of the ROLAND Company, personally asked them to promote his products. Over the years, Win and Jennifer have been endorsed by many well-known companies such as Sennheiser, Hiwatt, Vantage, Paiste, Slapper Bass and Roland.
1978-1980
In the summer of 1978, Win moves to OCTOPUS in Frankfurt. 
The first concert takes place on September 1, 1978 in the Hamburger Markthalle. In 1979 OCTOPUS tour extensively through Germany. A highlight is an appearance at the 1st Rock gegen Rechts Festival in Frankfurt. OCTOPUS is one of the initiators of the movement together with the Hamburg state association "Die Grünen-GAL". On June 16 and 17, 1979, 60,000 visitors came to the Rebstock Area in Frankfurt. OCTOPUS is also involved in the LGBT movement in Germany and plays at the 1st LGBT festival in Frankfurt in the summer of 1979. 
In autumn 1979, the Hessian Broadcasting Corporation produced a report about OCTOPUS for the ARD and accompanied the band at 3 concerts. In autumn 1979 the sound recordings for the third album "Rubber Angel" took place in the studio in Frankfurt. 
On January 21, 1980, Jennifer and Win separates from OCTOPUS... 
Since 1980 both musicians have been living exclusively from their music and have worked as composers, musicians and music producers